Discover the Glutiniente world, the first pasta factory to offer gluten-free pasta drawn in gold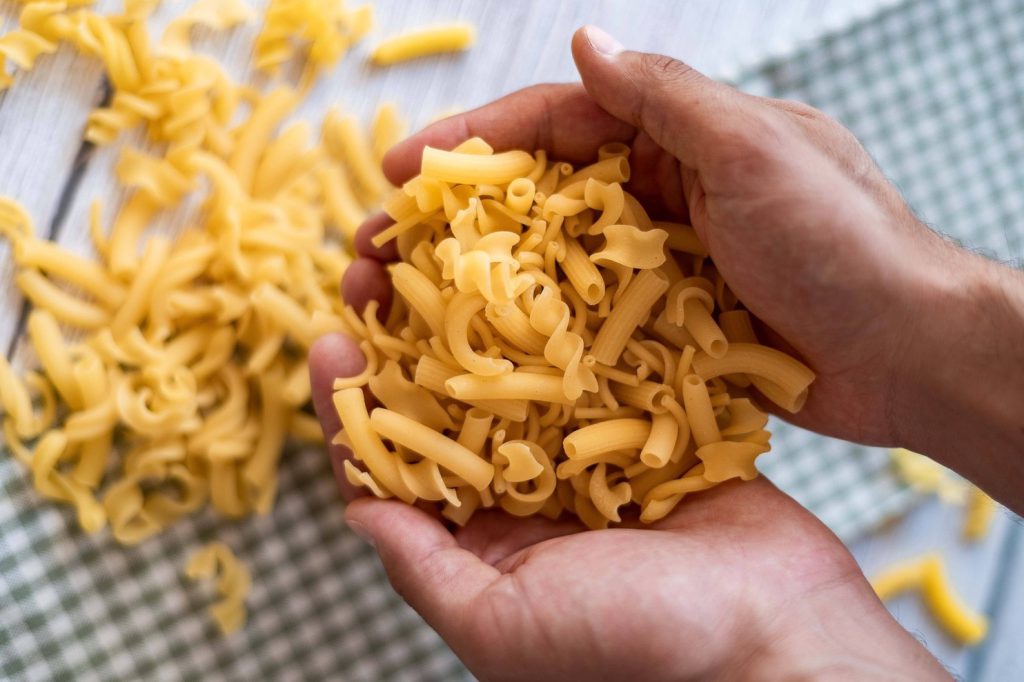 To prepare a good gluten-free pasta, you need corn and rice flour, water and lots of love. A mix of ingredients embellished with gold. GlutiNiente uses only gold dies for its pasta. A choice that translates into a superior quality of the final product. The dough, subjected to less stress, acquires the ideal porosity so that the pasta absorbs the seasonings in the best possible way.
Not just drawing, however. The production process used by Glutiniente, as in the best tradition, involves drying the pasta at a low temperature. This preserves its nutritional properties, but, even more, enhances its flavor and aroma. All this produces a pasta that keeps its consistency and is always al dente.
Italian Product
Gold Drawn
Gluten Free
GlutiNothing stands out for the production process:
gold drawing that stresses the dough less and gives ideal porosity and excellent permeability to the condiments;
slow drying at low temperatures, as in the best tradition, which preserves the nutritional properties, enhancing the flavor and aroma.
Nutritional facts per 100g
Energy content 344  Kcal / 1475 KJ
Total fats 0,9 g
Saturated fats 0,5 g
Carbohydrates 76,5 g
Sugars 0,5 g
Proteins 7,2 g
Fibers 2,3 g
Salt 0,001 g
There is no sincerer love than the love for food