Casereccia Glutiniente Color Fantasy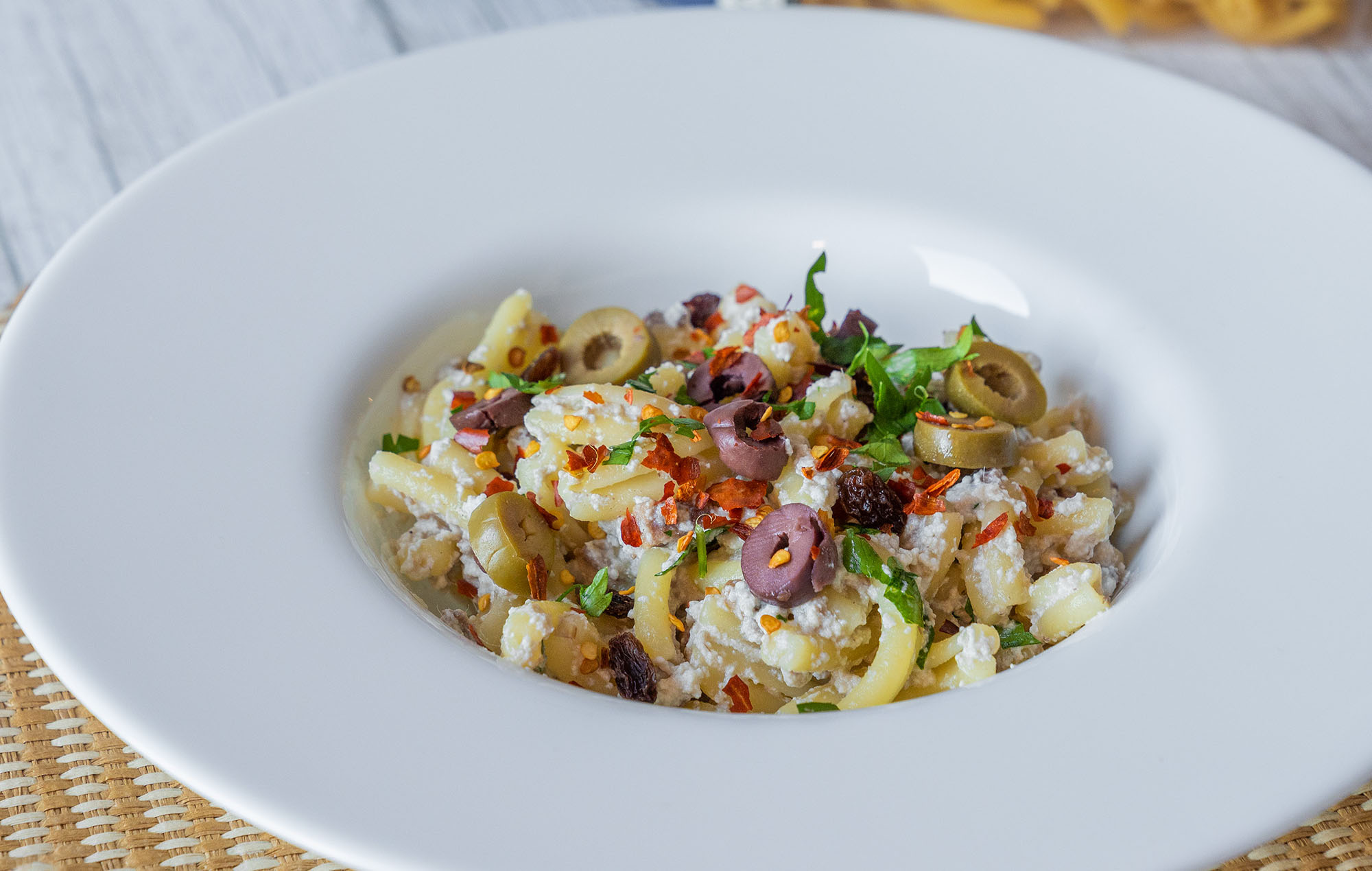 If the day has been long and hectic and, upon returning home, you're too tired to get to the stove, you don't necessarily have to give up the pleasure of a good first course. The solution is the very tasty and colorful Casereccia Glutiniente fantasia di colori.
A first course that is rich in taste, quick and easy to prepare … and if you have guests for dinner, it will completely win the palate of the diners. 
Casereccia Glutiniente fantasia di colori is a real dinner saver: creamy and delicious! You'll need very little time to make this dish as, while the pasta is cooking, you can prepare the sauce. And that's all: a guaranteed success in the kitchen, using few ingredients and Casereccia Glutiniente. Thanks to the gold dies processing, all Glutiniente shapes are very porous and hold the sauces well.
Tempo di cottura

15 min

Cooking Time

15 min

Total

15 min
Ingredients
Seasoning
3 anchovies in oil
250 g cow's ricotta cheese
40 g taggiasca olives (pitted)
40 g green olives (pitted)
20 g raisins
1 fresh chili pepper
Extra virgin olive oil
q.b salt
Pasta
Casereccia Glutiniente
Water
Salt
Method
1
Preparing Casereccia Glutiniente color fantasy is really simple. The sauce should be prepared while the pasta is cooking. Start by cutting the olives into rounds; then, in a large frying pan, pour a drizzle of oil, the anchovies and sliced red pepper. Sauté over low heat the anchovies, until they have melted; this will take around 5 minutes. Turn off the stove and add olives, raisins, ricotta and a ladleful of cooking water. Drain the pasta a few minutes beforehand and then stir it into the sauce, adding water as needed. When cooked, sprinkle with parsley and a drizzle of oil, and the dish is served. Enjoy!