Glutiniente internal penne rigate with hillside cherry tomatoes and fresh basil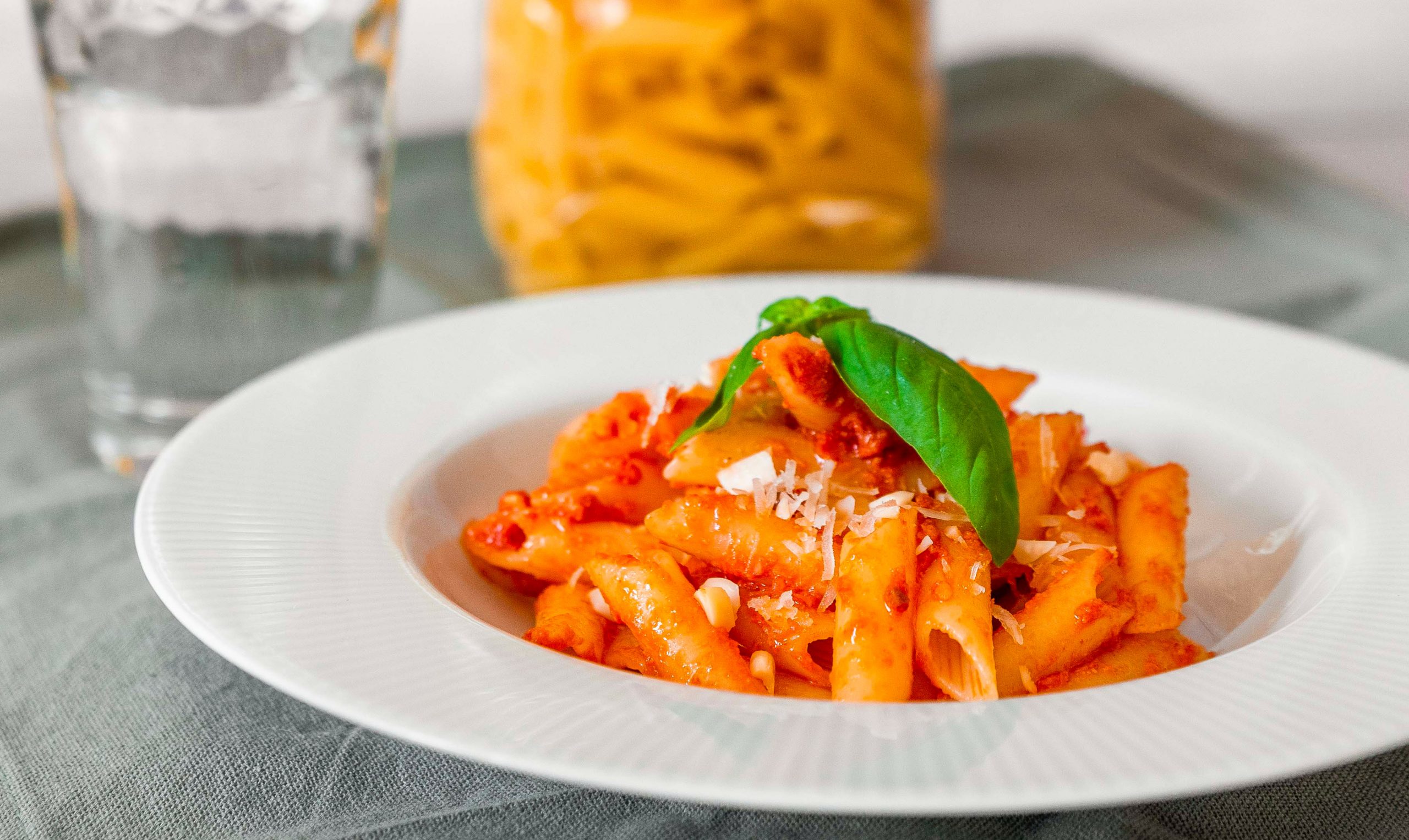 This delicious and gluten-free recipe combines Glutiniente internal penne rigate with fresh hillside tomatoes and the aromatic scent of basil. It is a simple dish to prepare that will please all palates. Follow the steps below to create this gluten-free delight.
Tempo di preparazione

10 min

Tempo di cottura

15 min

Perform Time

10 min

Tempo totale

35 min

Cooking Time

15 min

Total

25 min
Ingredients
Seasoning
300 g hillside cherry tomatoes
2 tablespoons extra virgin olive oil
2 cloves of garlic
1 bunch of fresh basil, leaves divided
salt to taste
freshly ground black pepper to taste
grated pecorino romano cheese
Pasta
Glutiniente internal penne rigate
Water
Salt
Method
1
Bring a large pot of water to a boil.
Meanwhile, heat the olive oil in a large skillet over medium heat. Add the garlic, depriving it of its soul, and sauté lightly until golden and fragrant, but be sure not to burn it. Add the hillside tomatoes to the skillet and cook them for about 5 to 7 minutes, until they soften slightly and begin to release their juices. You can lightly crush some of the cherry tomatoes with the back of a spoon to extract more juice. Meanwhile, cook the Penne rigate interna Glutiniente following the instructions on the package. Be sure to cook them al dente so that they maintain a slightly firm texture.
Complete the seasoning by adding half of the fresh basil leaves to the pan, mixing them well with the cherry tomatoes. Continue cooking for another 2 to 3 minutes, until the basil softens slightly.
Add the gluten-free penne rigate to the skillet with the dressing. Saute and make sure the penne are well coated with the cherry tomatoes, garlic, and basil. Continue cooking for 1 to 2 minutes so that the flavors blend.
Remove the pan from the heat and add the grated Pecorino Romano and toss until the cheese is completely melted. Serve the Penne rigate interne Glutiniente with hillside tomatoes and basil and garnish with the remaining basil leaves and sprinkle with a little cheese if desired.
Enjoy!